CLEs ON THE HORIZON:

What you've all been waiting for in a Lunch 'n Learn telephonic seminar: the why, what and how of Parenting Plans. February 26, 2009, Noon - 2 p.m.

2009 Matrimonial Trial Advocacy Workshop, August 13-16, 2009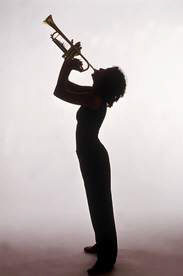 SPRING JAZZ
RETREAT
Come join us for a great Spring break at French Quarter Fest and earn CLE credits to boot. Location: Hotel Monteleone, New Orleans, April 15 - 19, 2009. Room Rate: $199.00/ night. Call for Reservations: (504) 523-3341 and check back on the
website
for registration details
FAMSEG

FUNNIES: You Can't Make This Stuff Up!

Surgeon-Husband Demands Wife Return His Donated Kidney
The AP is reporting on a Nassau County, NY divorce action in which a Long Island surgeon wants his estranged wife to return the kidney he donated to her. Now, this is not the kind of equitable distribution to which we are accustomed. Of course, our hero's alternative demand is. In lieu of the kidney, the husband says he will settle for $1.5 million. Let's go way out on a limb here and make a prediction: the husband will not succeed in his quest.

If you have a funny you'd like us to consider for publication, please submit it to

Howard@raab-law.com

.
We're now well into 2009, and with the holidays now memories, we've probably all returned to our 'normal' routines. For well over 900 Section members and guests, that meant attending the Section's annual Family Law Reivew Course at the Grand Floridian Resort in Orlando, Florida, last weekend.
For those of you who gave PEACE a chance and joined us, you know what a great program our Chairs, Melinda Gamot, Caryn Greene, Carin Porras, and Elisha Roy put together. Read their
letter
of thanks and follow-up with some important tips for sailing away with us at next year's Course. If you have the opportunity to do so, please thank them for their countless volunteer hours and hard work.
Those of you who missed the Section's largest CLE, you can read a
review
of this year's event from the perspective of new lawyer, Damian Turco. With any luck, his excitement will inspire you to join us in 2010.
Backwater Cases
We have two "backwater cases for you this month, both from Robert Martin Schwartz, a board-certified family law attorney from Fort Myers. They are Bucci v. Bucci, 350 So.2d 786 (Fla. 3d DCA 1977), and Klein v. Klein, 122 So. 2d 205 (Fla. 3d DCA 1960). Robert says: Both of these cases are useful when you are dealing with a party that does not provide sufficient discovery which would enable you to determine the amount of the party's income. It is also useful when dealing with a party who operates a cash business. Both cases hold that the amount of support awarded need not always be measured by the earnings of the payor spouse.

For example, the Bucci court stated, "We have previously had occasion to pointout where a husband has set a standard of living different from his ledge sheets, the court isjustified in holding that he has funds which are not visible.

Robert, thanks for this month's contribution. And come on, all the rest of you FAMSEG readers, let's hear from you. Send your backwater cases to Jack Moring: jmoring@moringlaw.com and if you've got a war story where your case carried the day, send that too.
Co- Sponsored by the Fla. Bar Family Law Section, the FLAFCC: Florida Chapter, Association of Family and Conciliation Courts 7th Annual conference THINKING OUTSIDE THE BOX: INNOVATIVE APPROACHES TO FAMILIES IN THE COURTS, February 27 - 28, 2009, TAMPA. looks to be a very interesting program. Many of your Section leaders, members of the State's judiciary, and quasi judicial officers, as well as a plethora of well-respected psychologists will be presenting. Make plans to attend now as early registration has been extended to February 15, 2009. For more information on FLAFCC check out their website, http://flafcc.com.
"WHINE" OF THE TIMES
We're looking for great 'whines' to share with others. Our Commentator "whines" are a venue to speak on the challenges associated with family law practice, and we want to hear from you. Forward your 'whines' to Robyn Vines at
Robyn.vines@ruden.com

Summer Hall
Family Law Section Administrator
850-561-5650